Ladder Safety
Since the early days when dad used to do all the stuff today's tradesmen did, DIY has been in the blood of the millions of Americans and people all over the world who love a challenge and a job well done. Sadly, since those days, the numbers of injuries related to ladders and the falls they can cause are also on the rise due to more and more people opting to do their own home renovations due to the ever tightening economy. Ladders can be a man's best friend if used properly and when selecting the best one for the job. If you don't want to have several in the garage, you can easily rent one on a daily basis from tool rental companies that are only too eager to the need for such equipment. Keep on reading!
Storm Windows
Storm windows protect your home from strong winds and rainwater. These can be installed inside or outside the existing windows. Indoor storm windows are an advantage to houses that have exterior window designs that need to be preserved. These can be removed during summer to let more air in.
Aside from protecting the house from strong winds and rain, storm windows serve as added insulation especially during winter. This adds to your energy efficiency efforts. It can also reduce the noise that penetrates through the windows, either going in or out.
(source)
There are also storm shutters to protect glass windows, storm doors to protect door exteriors, and storm shelters as an emergency hiding place during storms.
Remodel With Green Intentions
If you happen to be thinking of what possible ways you can do to help make your home better, think of how you can also help the world in the process. Green ideas to help preserve the environment is a good way to go. There are a lot of things to do, ranging from energy consumption and unique eco-friendly designs that most people place on the table.
There are a lot of them out there and each caters to certain classes. They may not be the best things in mind but with so many of these eco-friendly home ideas thrown around, you are bound to get one that makes it ideal for your home.
Wall Cleaning
Yep, they need cleaning too even with those glossy finishes that gives them a long lasting coat with nice sheen for many years. Internally painted surfaces such as walls normally last anywhere from five to ten years if they do not suffer greatly from dirt and grime. These walls especially glossy ones can be cleaned with a mild soap solution and a rag, being sure to test out in an inconspicuous space before doing the whole wall so you see if it affects or absorbs into the paint. Flat and semi-glossy walls are harder to deal with, they are preferred by most for they tend to be softer on the eyes, Keep on reading!
Do the Work Now
There are probably a dozen of things that need to be fixed in your house. But somehow days turn into weeks and weeks turn into months and you have not yet done it. The leak in the faucet still remained, the door jam is still there, and the busted light in the ceiling is still not working. And you say you can't find the time to do it.
If that is your reason, you will never be able to do it. It's because we do not find time, we make time. If you don't schedule a day or two to fix these things, it will never get done. Act now! Search the internet on some DIY tips, ask the handyman in your neighborhood, or if you have the budget just hire a professional to do it.
Dust Control
Dust is one of the things we rarely have control over in a home and if you happen to have some very allergic people living within, it'll be a nightmare should the home not be properly isolated from the rest of the outside world. Pollen, dust and pollutants can cause severe allergic reactions, no to mention the seasonal hay fever people allergic to pollen get. Add to that dust mites and other dust that we naturally shed, it amounts to a lot of dust indeed that should be kept at low levels to keep even the healthiest individuals free from allergies. Regular vacuuming and dusting of furniture with either wet wipes or static brushes that can attract dust is a must, add to that the need for better filters for the air conditioning or even a filter for the ventilation holes that run through out the home to control dust to and from the centralized air conditioning unit that may be installed. Ceiling and other crawl spaces should be vacuumed properly and insulated to prevent drafts from bringing in dust, with ceilings and attics used for storage vacuumed as well. Dust is everywhere for sure but with regular cleaning and the right tools, taming this allergen can indeed be easier making the home a whole lot healthier.
Remodeling your Kitchen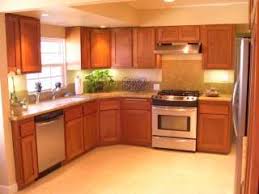 As a homeowner, you might be dreaming of ways on how you can improve your house and your overall standard of living. When you get extra income, you probably put it in a remodeling project. However, most of the time you renovate your living room, dining room, or bedroom but you disregard your kitchen.
The kitchen is also an important area of the house. It is very special not only for those who love to cook. It can also be a venue for family activities and bonding. Therefore, aside from being spic and span, your kitchen also needs to look good. Start remodeling your kitchen today to suit your taste and match the latest trends.
DIY Painting

You've chosen the shades and bought the paint. Your best buds are coming over for the weekend to help you repaint your room, and you've made sure there are plenty of food and drinks to go around. What do you do next?
1.First, of course, is buying the right tools. Choose the best brushes and rollers that works for you.
2.Prepare the area – make sure the room is well-ventilated if you don't want the fumes going to your head. Remove all decorations, fixtures, etc. hanging from the walls and the ceiling.
3.Protect your furnitures – move all furniture away from the walls. For those that can't be moved, cover them with plastic sheets or drop cloths. Don't forget to cover light switches and the floor with plastic and drop cloths as well.
4.Clean and repair the surfaces to be painted – remove old paint, wash the walls and patch the holes.
5.Apply a primer – applying primer seals the surface and helps the paint cover the surface more evenly.
Now that you're all set, good luck on your project!
DIY Guides–Flooring
We have always been impressed with the great floors of old houses. Nowadays a lot of these flooring materials which our ancestors loved, and which we admired, are readily available, as in previous years, like chestnut flooring, wide-plank flooring, heart-pine floors and many other traditional and exotic traditional materials.
There are lots of suppliers available for getting your flooring needs. Search the internet, ask your friends and colleagues what their experience were, and once you have determined what you really want, you could even ask for samples or visit your nearest supplier.
Assess yourself–am I ready for these DIY activities? If not, might as well leave the work to the professionals, might cost more, but in the long run, you would be covered with warranties in case the work did not turn out to be done well. Also, since professionals do the work, the work could be done with easy and at the fastest time possible.
Before you remodel . . .

Image Source:toolboxesforwomen.com
Ask yourself if it is better to buy a new house than spend on renovations in an old house. Is the kind of neighborhood you are in worth all the effort? Normally, upscale neighborhoods are absolutely worth it. Renovations on properties near the business district of an area are definitely a go especially if you also have an entrepreneurial spirit. Decide on the kind of remodeling you want done. Do you intend a total house renovation or do you want to renovate only the kitchen or only the bathroom or just the kitchen or the den? Draw up your renovation plan. Get someone who knows how to draw the exact way you want the renovations to turn out, how the finished product should look like. You can also get fresh ideas from an existing design or give it a twist to suit your taste.Remember, renovations could mean a higher valuation on your property should you decide to sell it in the future. Select your contractor.