Roofs and Ceilings
A lot of opportunities are available in improving energy efficiency, safety, comfort, health and durability of the building. More so for either retrofitting existing ceilings, attics or building new ones. You have a lot of energy-related improvements in roofs and ceilings, which are categorized as: air leakage, insulation, and ventilation.
Old homes that were built before the 80s are relatively leaky and tend to be poorly insulated compared to the homes built today. An excellent opportunity to correct these flaws is a remodeling project. This gives one an excellent opportunity to reduce the leakage and upgrade the levels of insulation and reduce leakage of air at a more convenient and cheaper than retrofitting these items separately. This will depend on the type of work that you want for the project. Keep in mind that the worse the home is to start with, the more savings and other benefits possible.
There is the opportunity, however, with any new construction to design the structure to be more easily insulated. In this case, be sre to increase the levels of insulation, check the quality of the insulating work carried out, and assure air tightness.
Stripped Off: Removing Old Wallpapers
Wallpapers get out of style, get discolored or are simply destroyed by pets, toddlers, leaks – and you just can't "paste in" a similarly designed wallpaper. You'll need to remove the wallpapers totally, repair the walls, then put on a new set (and style!) of wallpapers.
To effectively remove wallpapers, soaking it from the outside won't help, since most wall paper surfaces are designed not to be penetrated by water. What you can do is to make shallow holes on the wallpaper surface to allow water to penetrate and soften the glue. The holes should not pierce the paper, but scratch it enough up to the glue layer. This is called scoring.
(source)
Clever and Stylish
Because some people just have too much time in their hands that they come up with the silliest ideas that actually work. There are so many new fun and artistic furniture available in the market right now. Personally, I think the designers come up with their ideas randomly because they thought "Oh hey, it would be so nice if I can work while biking" and voila! We got ourselves a "Bike Desk" It is a desk where you can park your bike. So this means you get to work while sitting on the saddle. Not the most comfortable, eh?
Then there's the table and wine display. This one is awesome because it is elegant and well crafted. It allows the owner to display and store 16 wines. One of the best parts about this is you actually don't need to get up to get a new bottle cause it's just right there waiting to be opened!
Carpet Advantages
Image Source: virginiacarpetcare.com
A good carpet lessens noise levels and this is especially good for big halls where the sound of computers, televisions, radios and other appliances can be disturbing. Another good thing about carpets is the warmth it exudes. On the aesthetic aspect, it gives a room ambiance. On the functional aspect, a carpet avoids the exchange of cold air up through the floor and warm air from escaping the room. Carpets and carpet pads have their R value – their standard insulation value. The higher the R value, the more insulation they give. Years before, nylon was the only fiber used in carpets. But in recent times, almost 98% of carpets are made from synthetic materials. The five kinds of materials are nylon, polypropolene, acrylic, polyester and wool.
Five Most Important Interior Features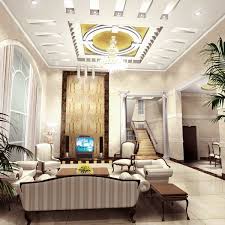 When it comes to the style and feel of your home interior, there are only five hot spots to make your home a feast for the eyes. These are the following:
1. The doors of your home, which will catch the eyes instantly – adorn it with an elegant or classical design rather than keep it plain.
2. The windows of your home, which will complement the doors – research or find the window that will suit your home style.
3. The internal architraves, cornices and skirting boards, which bring the edges together – make it unique yet it should match your theme.
4. The choice of flooring, which makes up one third of what the eye can see – use light to medium colors to make the house look larger.
5. The curtains and blinds, which are the finishing impact touches – blend it well with the colors of the room.
Skylight Installation
Installing a skylight is not easy, especially if the roof is not parallel to the ceiling. For a roof that has a slope higher than 6, a professional should install the skylight. Different roofing materials also require varying tools and carpentry techniques. And since a hole will be made on the roof, the surrounding area will be affected, which may not be cheap. Make an assessment and estimate the cost of materials and labor. One might need a home improvement loan, and also check with the local area government if a building permit is required for this kind of installation.
(source)
Dividers
If you are not keen on putting permanent walls, and your cabinets and shelves are not enough to serve as dividers, you may want to consider room dividers which come in different designs and material to fit your personality and your budget.
Portable room dividers come in foldable, sliding or static designs. You may choose a plain divider and put on stickers as designs. Some are designed as picture frames, where you can insert photos. Glass dividers add elegance, and mirror dividers create an illusion of space.
Your bedroom may also use a divider, especially if you have a work area. You may also use a divider for your closet area, so you can dress up not worrying whether the door is locked or not.
House Motif

Image Source: www.yossawat.com
Due to the dangers of the outside world, more and more people are finding out ways to sedate their boredom within the safety of their homes instead of going out and so that they can save some money. This is done by creating a personalized entertainment room right at your homes. If you wish to make one yourself, like the one's based on a 1930's movie plush motif; making use of blood red, dark woods and gold accents. For the texture, use red felt or if you can afford it, velvet. Color the edges of the room in mahogany. Opt for a cosmopolitan and classic geometric-style wall-to-wall carpet for your floors. Use plush, upholstered chairs and couches as well as reclining ones. Install a mini fridge in the color of black or royal blue for that theater effect. Use prefabricated DVD holders to save money and flaunt style. And lastly, don't forget the flat screen.
Ladder Safety
Since the early days when dad used to do all the stuff today's tradesmen did, DIY has been in the blood of the millions of Americans and people all over the world who love a challenge and a job well done. Sadly, since those days, the numbers of injuries related to ladders and the falls they can cause are also on the rise due to more and more people opting to do their own home renovations due to the ever tightening economy. Ladders can be a man's best friend if used properly and when selecting the best one for the job. If you don't want to have several in the garage, you can easily rent one on a daily basis from tool rental companies that are only too eager to the need for such equipment. Keep on reading!
Storm Windows
Storm windows protect your home from strong winds and rainwater. These can be installed inside or outside the existing windows. Indoor storm windows are an advantage to houses that have exterior window designs that need to be preserved. These can be removed during summer to let more air in.
Aside from protecting the house from strong winds and rain, storm windows serve as added insulation especially during winter. This adds to your energy efficiency efforts. It can also reduce the noise that penetrates through the windows, either going in or out.
(source)
There are also storm shutters to protect glass windows, storm doors to protect door exteriors, and storm shelters as an emergency hiding place during storms.