Dust Control
Dust is one of the things we rarely have control over in a home and if you happen to have some very allergic people living within, it'll be a nightmare should the home not be properly isolated from the rest of the outside world. Pollen, dust and pollutants can cause severe allergic reactions, no to mention the seasonal hay fever people allergic to pollen get. Add to that dust mites and other dust that we naturally shed, it amounts to a lot of dust indeed that should be kept at low levels to keep even the healthiest individuals free from allergies. Regular vacuuming and dusting of furniture with either wet wipes or static brushes that can attract dust is a must, add to that the need for better filters for the air conditioning or even a filter for the ventilation holes that run through out the home to control dust to and from the centralized air conditioning unit that may be installed. Ceiling and other crawl spaces should be vacuumed properly and insulated to prevent drafts from bringing in dust, with ceilings and attics used for storage vacuumed as well. Dust is everywhere for sure but with regular cleaning and the right tools, taming this allergen can indeed be easier making the home a whole lot healthier.
Remodeling your Kitchen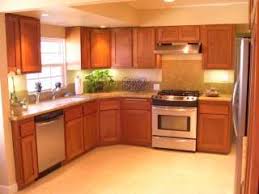 As a homeowner, you might be dreaming of ways on how you can improve your house and your overall standard of living. When you get extra income, you probably put it in a remodeling project. However, most of the time you renovate your living room, dining room, or bedroom but you disregard your kitchen.
The kitchen is also an important area of the house. It is very special not only for those who love to cook. It can also be a venue for family activities and bonding. Therefore, aside from being spic and span, your kitchen also needs to look good. Start remodeling your kitchen today to suit your taste and match the latest trends.
Project Nursery
So many new parents worry about making the perfect nursery room for their new born babies. It is understandable, especially if they have no experience ever decorating a room or even taking care of an unbelievable tiny creature. If you find yourself in the same situation, do not worry. This article will be a short guide on how to effectively decorate a nursery room that your baby will appreciate (when they're old enough to realize your creativity, through photos)
First thing to remember is this should be a fun experience. When doing the planning, first thing to do is to childproof the room. Safety is necessary. If you have limited budget, prioritize the more important furniture to buy. These are the things that would make your life easier, like a crib, a comfortable chair or couch that you will use when watching over the baby, changing table, and cabinets or shelves. These are the essentials. If after shopping for all of these you have more money left, that's when you can get the other less important stuff.
Decorating a nursery is fairly easy. Most decors should be hung up because you would want all of it to be out of reach. Throw in a lot of color, put toys in shelves where it can be seen. Toys can be the cheapest displays.
Basic remodeling tips
One of the best ways to start remodeling is picking a centerpiece on which everything will revolve on. It may be something grand like a painting or a couch you really like, or something smaller and more intimate like a lamp or a throw pillow. Make sure though, that you really like the scheme because remodeling is a painstaking process, not to mention expensive, so remodeling should always be done as sort of a long term investment. You should also have several designs to choose from, as fixating on one may turn out to be an infatuation you'll soon tire of a couple of months after the remodeling. Speaking of designs, try not to have too heavy of a design, unless you're really the Baroque / Victorian type, as heavy designs become boring after a while.
Put in Double Egg Chairs Rather than Sofas
In these modern days, there are new things to put in your home and they can be love seats, or chairs made for two. Some may consider them corny because of their name but apparently if you get the right design, they can really be a space saver and something different overall.
Most of these seats come in various designs for two. They are smaller and practical. With the designs that they come from in focus, you will be surprised at how they can indeed make your room tingle while giving you the benefit of space considerations in the process.
Roofs and Ceilings
A lot of opportunities are available in improving energy efficiency, safety, comfort, health and durability of the building. More so for either retrofitting existing ceilings, attics or building new ones. You have a lot of energy-related improvements in roofs and ceilings, which are categorized as: air leakage, insulation, and ventilation.
Old homes that were built before the 80s are relatively leaky and tend to be poorly insulated compared to the homes built today. An excellent opportunity to correct these flaws is a remodeling project. This gives one an excellent opportunity to reduce the leakage and upgrade the levels of insulation and reduce leakage of air at a more convenient and cheaper than retrofitting these items separately. This will depend on the type of work that you want for the project. Keep in mind that the worse the home is to start with, the more savings and other benefits possible.
There is the opportunity, however, with any new construction to design the structure to be more easily insulated. In this case, be sre to increase the levels of insulation, check the quality of the insulating work carried out, and assure air tightness.
Stripped Off: Removing Old Wallpapers
Wallpapers get out of style, get discolored or are simply destroyed by pets, toddlers, leaks – and you just can't "paste in" a similarly designed wallpaper. You'll need to remove the wallpapers totally, repair the walls, then put on a new set (and style!) of wallpapers.
To effectively remove wallpapers, soaking it from the outside won't help, since most wall paper surfaces are designed not to be penetrated by water. What you can do is to make shallow holes on the wallpaper surface to allow water to penetrate and soften the glue. The holes should not pierce the paper, but scratch it enough up to the glue layer. This is called scoring.
(source)
Clever and Stylish
Because some people just have too much time in their hands that they come up with the silliest ideas that actually work. There are so many new fun and artistic furniture available in the market right now. Personally, I think the designers come up with their ideas randomly because they thought "Oh hey, it would be so nice if I can work while biking" and voila! We got ourselves a "Bike Desk" It is a desk where you can park your bike. So this means you get to work while sitting on the saddle. Not the most comfortable, eh?
Then there's the table and wine display. This one is awesome because it is elegant and well crafted. It allows the owner to display and store 16 wines. One of the best parts about this is you actually don't need to get up to get a new bottle cause it's just right there waiting to be opened!
Carpet Advantages
Image Source: virginiacarpetcare.com
A good carpet lessens noise levels and this is especially good for big halls where the sound of computers, televisions, radios and other appliances can be disturbing. Another good thing about carpets is the warmth it exudes. On the aesthetic aspect, it gives a room ambiance. On the functional aspect, a carpet avoids the exchange of cold air up through the floor and warm air from escaping the room. Carpets and carpet pads have their R value – their standard insulation value. The higher the R value, the more insulation they give. Years before, nylon was the only fiber used in carpets. But in recent times, almost 98% of carpets are made from synthetic materials. The five kinds of materials are nylon, polypropolene, acrylic, polyester and wool.
Five Most Important Interior Features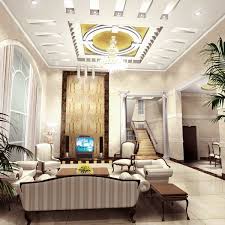 When it comes to the style and feel of your home interior, there are only five hot spots to make your home a feast for the eyes. These are the following:
1. The doors of your home, which will catch the eyes instantly – adorn it with an elegant or classical design rather than keep it plain.
2. The windows of your home, which will complement the doors – research or find the window that will suit your home style.
3. The internal architraves, cornices and skirting boards, which bring the edges together – make it unique yet it should match your theme.
4. The choice of flooring, which makes up one third of what the eye can see – use light to medium colors to make the house look larger.
5. The curtains and blinds, which are the finishing impact touches – blend it well with the colors of the room.