Window of Opportunities
Windows – they let the fresh air in, keep the dust, rain and snow out, welcome the sunshine and give you a sight of the wonderful outside world. It is also instrumental in our energy conservation efforts. Non-tinted windows illuminate the room during the day, and night lights are no longer necessary when the moon is out, or when the streetlights are on. Double glazed windows are special windows with insulating features – it helps maintain the temperature inside the house. So when it is raining hard or the snow is thick, the room is kept warm, and the space heater's machine won't have to consume too much electricity.
Five Most Important Interior Features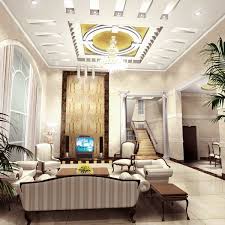 When it comes to the style and feel of your home interior, there are only five hot spots to make your home a feast for the eyes. These are the following:
1. The doors of your home, which will catch the eyes instantly – adorn it with an elegant or classical design rather than keep it plain.
2. The windows of your home, which will complement the doors – research or find the window that will suit your home style.
3. The internal architraves, cornices and skirting boards, which bring the edges together – make it unique yet it should match your theme.
4. The choice of flooring, which makes up one third of what the eye can see – use light to medium colors to make the house look larger.
5. The curtains and blinds, which are the finishing impact touches – blend it well with the colors of the room.
Garage Part 2

Garage cabinets may be movable or permanent. Frequently used items should be in a more accessible cabinet or shelf. Cleaning and gardening tools such as mops, brooms, rakes and shovels may be stored upright on walls using wall mounted hooks.
The garage door should be checked for repairs and spring replacements. Hire a professional for the repair of garage doors.
If you plan to also use the garage as a workshop, lighting, ventilation and space are important. You may want to consider installing a skylight. If space is not enough, then the garage may be used as a workshop when the car is out, so the work table or work bench may be detachable so it can be stored when the car is in.
Walk-in Pantry
If you have a larger kitchen, consume more food at home and have a lot of kitchen items then a good way to remodel your kitchen is to have a walk-in pantry instead of kitchen cabinets or shelves. Why? Because this will make your kitchen more organized (or it will hide the clutter inside a room) and it will give the illusion of more space if there are not a lot of things in view. If you are like other normal people on earth, then there's a chance that you have a lot of plates and glasses that don't match. This hurts the eye when it's placed on shelves so a good walk in pantry is where you can store these. A pantry optimizes your kitchen layout by consolidating everything in one super convenient location. This room is fun to design cause you get to organize things in place. Like how all spices go in one shelf, and pasta on the other. Pull out shelves are also good for utensils. Knives, forks, etc. It is also perfect for table napkins, place mats etc. Ultimately, a walk in pantry is a better way to organize storage space in the kitchen.
The Pretty Porch
Porch is really the first welcoming place a person will see when he or she visits a home. To make a porch a comfortable and stylish looking space, the first thing to do is to paint the place a simple color. This could be white, yellow, beige, or anything neutral.
Choose nice furniture. Don't be afraid to go for bold colors. If you refer to the picture above, it shows a porch with charming green chairs. Since you will be painting your porch a simple color, go bold with the color of your furniture.
To liven up the space, add beautiful flowers like roses, sunflowers, tulips, etc. Do not put so much, most porches have limited space. Remember, you would want to decorate this space with the thought that you will be spending time in it so make it as inviting as you can. Get rid of clutter since this will be the first place a guest will see when they visit your home.
How to Finance Remodeling
Lacking the cash to remodel your house should not stop you from doing it. You can have a lot of financing options to consider. One of them is applying for a personal loan. Though this option is not really recommended, but if you think you can get the money to pay the amortization anyway, go for it. Just be careful in using this option.
Other ways of raising funds is through finding ways to get extra income. You can create small jewelry pieces or homemade handicrafts to sell. Or you can have garage sales or home product options. You can be very creative because nothing can beat the satisfaction and personal fulfillment in having a beautiful home through remodeling.
Stripped Off: Removing Old Wallpapers
Wallpapers get out of style, get discolored or are simply destroyed by pets, toddlers, leaks – and you just can't "paste in" a similarly designed wallpaper. You'll need to remove the wallpapers totally, repair the walls, then put on a new set (and style!) of wallpapers.
To effectively remove wallpapers, soaking it from the outside won't help, since most wall paper surfaces are designed not to be penetrated by water. What you can do is to make shallow holes on the wallpaper surface to allow water to penetrate and soften the glue. The holes should not pierce the paper, but scratch it enough up to the glue layer. This is called scoring.
(source)
Architects Help Reduce Stress when Planning on Renovating
Architects can give homeowners ideas on what to expect beginning day one of their remodeling project. They review the things that can go wrong during the process and can suggest how problems might be resolved. They can review construction as it progresses, provide status reports and suggestions for dealing with unforeseen situations. The owner is responsible for evaluating the construction and making decisions, but having an architect is having a trained eye regularly checking for adherence to the contract. He is able to make informed decisions regarding the impact of changes, and will present them to the owner for a final decision.
Kitchen Flooring
There are a lot kitchen flooring materials to choose from, you can use vinyl in sheet or tiles, ceramic tile, wood floors and the new laminates. So far, ceramic tiles are chosen a lot for homes in the West and South. Wood floors on the other hand are quite popular in the East and Midwest. Vinyl floors are the all-time favorite in all parts of the country and laminates are gaining reputation already. Remember that light or neutral tones emphasize the impression of light and space and darker shades give you a warm and intimate vibe. You can also use different flooring on the kitchen; it does not have to match the whole house.
Garage – your car's room
Garages are for vehicles. But most households use the garage as storage space, and their cars have to be moved out to the drive way, or worse, the side walk.
The first thing to do is to identify which items should not be in the garage. Some old items can be sold to the junk shop, others can be repaired and reused within the house, others can be repaired and sold as second hand items during a garage sale, and the rest may be thrown out. Cabinets and shelves may be installed to save space, and to have items organized, so it would be easy to store and locate.
Check out this site for details.