Remodelling Ideas–Having Space
People love decorating their houses to add life to it, giving a sense of satisfaction and fulfillment. A personal space is a dream for owners. Any addition can transform your house, and become the new focus for you. If you don?t have space for an additional room, rearrange furniture and fixtures and add a workbench for your purpose. Knock down walls between rooms to give you space, or add windows and skylights. Plumbing and lighting fixtures should have an extensive plan to ensure safety.
Bear in mind that any house remodeling project, needs planning and organizing to ensure success. It's easy to go overboard, or overspend.
Five Most Important Interior Features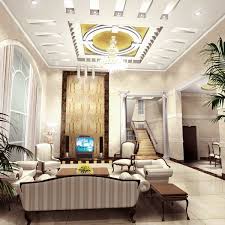 When it comes to the style and feel of your home interior, there are only five hot spots to make your home a feast for the eyes. These are the following:
1. The doors of your home, which will catch the eyes instantly – adorn it with an elegant or classical design rather than keep it plain.
2. The windows of your home, which will complement the doors – research or find the window that will suit your home style.
3. The internal architraves, cornices and skirting boards, which bring the edges together – make it unique yet it should match your theme.
4. The choice of flooring, which makes up one third of what the eye can see – use light to medium colors to make the house look larger.
5. The curtains and blinds, which are the finishing impact touches – blend it well with the colors of the room.
The Pretty Porch
Porch is really the first welcoming place a person will see when he or she visits a home. To make a porch a comfortable and stylish looking space, the first thing to do is to paint the place a simple color. This could be white, yellow, beige, or anything neutral.
Choose nice furniture. Don't be afraid to go for bold colors. If you refer to the picture above, it shows a porch with charming green chairs. Since you will be painting your porch a simple color, go bold with the color of your furniture.
To liven up the space, add beautiful flowers like roses, sunflowers, tulips, etc. Do not put so much, most porches have limited space. Remember, you would want to decorate this space with the thought that you will be spending time in it so make it as inviting as you can. Get rid of clutter since this will be the first place a guest will see when they visit your home.
Biggest Renovating Mistakes
Renovating a home is a big time and money commitment so it's just wise to do it correctly. Otherwise, you risk losing more time and more money.  Here are the common mistakes that you would want to avoid in case you are planning on getting your home renovated.
Buying cheap materials – You are spending for your home; you would want only the best. Always remember that you will get what you pay for.
Inaccurate measurements – A tiny inch makes a huge difference. You wouldn't want an inch of wall not covered by a wall paper, right? I thought so.
Lights – Lighting in a room is extremely important, it changes the way a room look and feel so take your time choosing the right lights.
Contractors – Hiring the wrong contractors is stupid because this person is going to be in and out of your home all the time. You need a person you trust and are comfortable with.
Budget – Never set an unrealistic budget because this leads to disappointment.
Project Nursery
So many new parents worry about making the perfect nursery room for their new born babies. It is understandable, especially if they have no experience ever decorating a room or even taking care of an unbelievable tiny creature. If you find yourself in the same situation, do not worry. This article will be a short guide on how to effectively decorate a nursery room that your baby will appreciate (when they're old enough to realize your creativity, through photos)
First thing to remember is this should be a fun experience. When doing the planning, first thing to do is to childproof the room. Safety is necessary. If you have limited budget, prioritize the more important furniture to buy. These are the things that would make your life easier, like a crib, a comfortable chair or couch that you will use when watching over the baby, changing table, and cabinets or shelves. These are the essentials. If after shopping for all of these you have more money left, that's when you can get the other less important stuff.
Decorating a nursery is fairly easy. Most decors should be hung up because you would want all of it to be out of reach. Throw in a lot of color, put toys in shelves where it can be seen. Toys can be the cheapest displays.
Walk-in Pantry
If you have a larger kitchen, consume more food at home and have a lot of kitchen items then a good way to remodel your kitchen is to have a walk-in pantry instead of kitchen cabinets or shelves. Why? Because this will make your kitchen more organized (or it will hide the clutter inside a room) and it will give the illusion of more space if there are not a lot of things in view. If you are like other normal people on earth, then there's a chance that you have a lot of plates and glasses that don't match. This hurts the eye when it's placed on shelves so a good walk in pantry is where you can store these. A pantry optimizes your kitchen layout by consolidating everything in one super convenient location. This room is fun to design cause you get to organize things in place. Like how all spices go in one shelf, and pasta on the other. Pull out shelves are also good for utensils. Knives, forks, etc. It is also perfect for table napkins, place mats etc. Ultimately, a walk in pantry is a better way to organize storage space in the kitchen.
Dining Room Ideas
Dining rooms are probably the least room that homeowners pay attention to. It is probably because there is not a lot of time spent in this area, only when it's time for meals. Some homes would even take meals right in the kitchen counter which essentially means not a lot of attention to design is given to this room. Making it a beautiful space can encourage people to spend time here. This can be a room where people bond and talk for hours. Specially if you are expecting company. Here are simple design ideas that would help transform a boring dining room to a really beautiful one.
There is no need to buy new tables and chairs, a transformation can be done with the pieces you add on to the room. If you have a budget, it is nice to invest on a beautiful chandelier and have it on the center of the room or just right above your dining table. Dramatic lighting can easily make the room more welcoming. If you think your table and chair is boring, you can always change that by putting a slipcover or a table cloth. If you have a table made of wood, it is better to leave it that way and get beautiful center piece. A cheap way to add life to a room is to add fresh flowers. Choose a beautiful vase that fits the color of the room then add colorful flowers. Another way to change the room is to get rid of old kitchenware and replace it with new ones. Beautiful plates and utensils can easily be a great way to decorate the room especially if you are expecting guests. Do not over decorate. Keep things classy by just choosing a few pieces to add in the room. Any distracting stuff is not appealing when eating.
Renovating Old Home
It is the new year and now is the exact time to create the home that you have always wanted. This of course, granted if you are financially and mentally stable for the change. So if you are ready, here are some things that can help you while you are in the process of renovating your home.
- If the budget is limited, start slow. One room at a time is good. Go with the room that needs the most renovation.
- Before pushing through with the project, make sure that you consult people. Call as many contractor as you can and pick the one you feel that you can trust your home with. Ask for a recommendation too.
- When you've chosen your contractor, set rules about what you allow to be done in the house.
- Get every little detail of the home renovation in writing from the contractor up front, before you commit to anything. Do not make any assumptions. If you have a question, ALWAYS ASK and clear every issue in your head.
Remodeling Options – Floors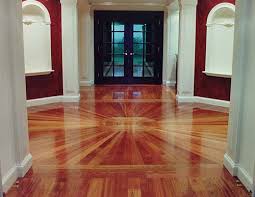 Furniture and fixtures inside the house can be easily changed, but when it comes to floors, it will be very difficult to frequently change your mind. It will take a lot of hassle and money. That is why before you remodel your floor, you should be absolutely decided on the type of flooring that you want to have.
Study and analyze carefully before you install. Should you use tiles for the kitchen and hardwood for the living room and bedroom? Any type would be ok, as long as it fits your taste and budget. However in children's rooms, it is best to use resilient floorings like vinyl rubber, linoleum, cork floors or laminated floors.
Clever and Stylish
Because some people just have too much time in their hands that they come up with the silliest ideas that actually work. There are so many new fun and artistic furniture available in the market right now. Personally, I think the designers come up with their ideas randomly because they thought "Oh hey, it would be so nice if I can work while biking" and voila! We got ourselves a "Bike Desk" It is a desk where you can park your bike. So this means you get to work while sitting on the saddle. Not the most comfortable, eh?
Then there's the table and wine display. This one is awesome because it is elegant and well crafted. It allows the owner to display and store 16 wines. One of the best parts about this is you actually don't need to get up to get a new bottle cause it's just right there waiting to be opened!