Do the Work Now
There are probably a dozen of things that need to be fixed in your house. But somehow days turn into weeks and weeks turn into months and you have not yet done it. The leak in the faucet still remained, the door jam is still there, and the busted light in the ceiling is still not working. And you say you can't find the time to do it.
If that is your reason, you will never be able to do it. It's because we do not find time, we make time. If you don't schedule a day or two to fix these things, it will never get done. Act now! Search the internet on some DIY tips, ask the handyman in your neighborhood, or if you have the budget just hire a professional to do it.
Dust Control
Dust is one of the things we rarely have control over in a home and if you happen to have some very allergic people living within, it'll be a nightmare should the home not be properly isolated from the rest of the outside world. Pollen, dust and pollutants can cause severe allergic reactions, no to mention the seasonal hay fever people allergic to pollen get. Add to that dust mites and other dust that we naturally shed, it amounts to a lot of dust indeed that should be kept at low levels to keep even the healthiest individuals free from allergies. Regular vacuuming and dusting of furniture with either wet wipes or static brushes that can attract dust is a must, add to that the need for better filters for the air conditioning or even a filter for the ventilation holes that run through out the home to control dust to and from the centralized air conditioning unit that may be installed. Ceiling and other crawl spaces should be vacuumed properly and insulated to prevent drafts from bringing in dust, with ceilings and attics used for storage vacuumed as well. Dust is everywhere for sure but with regular cleaning and the right tools, taming this allergen can indeed be easier making the home a whole lot healthier.
Remodeling your Kitchen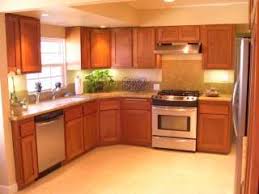 As a homeowner, you might be dreaming of ways on how you can improve your house and your overall standard of living. When you get extra income, you probably put it in a remodeling project. However, most of the time you renovate your living room, dining room, or bedroom but you disregard your kitchen.
The kitchen is also an important area of the house. It is very special not only for those who love to cook. It can also be a venue for family activities and bonding. Therefore, aside from being spic and span, your kitchen also needs to look good. Start remodeling your kitchen today to suit your taste and match the latest trends.
DIY Painting

You've chosen the shades and bought the paint. Your best buds are coming over for the weekend to help you repaint your room, and you've made sure there are plenty of food and drinks to go around. What do you do next?
1.First, of course, is buying the right tools. Choose the best brushes and rollers that works for you.
2.Prepare the area – make sure the room is well-ventilated if you don't want the fumes going to your head. Remove all decorations, fixtures, etc. hanging from the walls and the ceiling.
3.Protect your furnitures – move all furniture away from the walls. For those that can't be moved, cover them with plastic sheets or drop cloths. Don't forget to cover light switches and the floor with plastic and drop cloths as well.
4.Clean and repair the surfaces to be painted – remove old paint, wash the walls and patch the holes.
5.Apply a primer – applying primer seals the surface and helps the paint cover the surface more evenly.
Now that you're all set, good luck on your project!
DIY Guides–Flooring
We have always been impressed with the great floors of old houses. Nowadays a lot of these flooring materials which our ancestors loved, and which we admired, are readily available, as in previous years, like chestnut flooring, wide-plank flooring, heart-pine floors and many other traditional and exotic traditional materials.
There are lots of suppliers available for getting your flooring needs. Search the internet, ask your friends and colleagues what their experience were, and once you have determined what you really want, you could even ask for samples or visit your nearest supplier.
Assess yourself–am I ready for these DIY activities? If not, might as well leave the work to the professionals, might cost more, but in the long run, you would be covered with warranties in case the work did not turn out to be done well. Also, since professionals do the work, the work could be done with easy and at the fastest time possible.
Before you remodel . . .

Image Source:toolboxesforwomen.com
Ask yourself if it is better to buy a new house than spend on renovations in an old house. Is the kind of neighborhood you are in worth all the effort? Normally, upscale neighborhoods are absolutely worth it. Renovations on properties near the business district of an area are definitely a go especially if you also have an entrepreneurial spirit. Decide on the kind of remodeling you want done. Do you intend a total house renovation or do you want to renovate only the kitchen or only the bathroom or just the kitchen or the den? Draw up your renovation plan. Get someone who knows how to draw the exact way you want the renovations to turn out, how the finished product should look like. You can also get fresh ideas from an existing design or give it a twist to suit your taste.Remember, renovations could mean a higher valuation on your property should you decide to sell it in the future. Select your contractor.
Install Outdoor Lightings
When remodeling your house, you should also consider the installation of outdoor lightings. It does not only provide security for your house and your family, but it also enhances the aesthetic effect of your home. It is a fantastic way to illuminate your yard and give the illusion of a wider space. It also encourages family activities such as outdoor games and barbecues.
In planning for your outdoor lighting layout, you should incorporate different types of lights such as step lights, flood lights, landscape lights or decorative lanterns, and security lights. You should also plan for allowances or provisions for seasonal lightings (such as Christmas lights).
Safe Home
Here are inexpensive but effective safety measure to consider for your homes. Smoke Detectors can save you and your family's lives. They should be installed on every floor of your home, their operation checked frequently. Carbon Monoxide Detectors are similar to smoke detectors but it is used to detect the presence of carbon monoxide, a deadly and odorless gas. Fire Extinguishers help prevent minor fires from becoming a full blown one. It should be placed in strategic locations, like, the kitchen and near fireplace or wood stove. Each family member should be aware of the location and operation fire extinguishers in the home.
Bedroom Ambiance
Bedrooms should offer you comfort and style, versatile but welcoming. A great bedroom is a place to relax and recharge, to recoup lost energy. It should be calm and peaceful and lets you escape from the hustle and bustle of everyday world.
Colors affect a person?s mood and choosing pale or pastels ensures a feeling of calmness and soothes your senses. Light entering the room should be diffused so as not to distract sleep and the best position should not be facing east. Noises should not be able to filter inside, making you feel that when you enter it, you?re in your own private world.
Remodelling Ideas–Having Space
People love decorating their houses to add life to it, giving a sense of satisfaction and fulfillment. A personal space is a dream for owners. Any addition can transform your house, and become the new focus for you. If you don?t have space for an additional room, rearrange furniture and fixtures and add a workbench for your purpose. Knock down walls between rooms to give you space, or add windows and skylights. Plumbing and lighting fixtures should have an extensive plan to ensure safety.
Bear in mind that any house remodeling project, needs planning and organizing to ensure success. It's easy to go overboard, or overspend.