Skylight Installation
Installing a skylight is not easy, especially if the roof is not parallel to the ceiling. For a roof that has a slope higher than 6, a professional should install the skylight. Different roofing materials also require varying tools and carpentry techniques. And since a hole will be made on the roof, the surrounding area will be affected, which may not be cheap. Make an assessment and estimate the cost of materials and labor. One might need a home improvement loan, and also check with the local area government if a building permit is required for this kind of installation.
(source)
Dividers
If you are not keen on putting permanent walls, and your cabinets and shelves are not enough to serve as dividers, you may want to consider room dividers which come in different designs and material to fit your personality and your budget.
Portable room dividers come in foldable, sliding or static designs. You may choose a plain divider and put on stickers as designs. Some are designed as picture frames, where you can insert photos. Glass dividers add elegance, and mirror dividers create an illusion of space.
Your bedroom may also use a divider, especially if you have a work area. You may also use a divider for your closet area, so you can dress up not worrying whether the door is locked or not.
House Motif

Image Source: www.yossawat.com
Due to the dangers of the outside world, more and more people are finding out ways to sedate their boredom within the safety of their homes instead of going out and so that they can save some money. This is done by creating a personalized entertainment room right at your homes. If you wish to make one yourself, like the one's based on a 1930's movie plush motif; making use of blood red, dark woods and gold accents. For the texture, use red felt or if you can afford it, velvet. Color the edges of the room in mahogany. Opt for a cosmopolitan and classic geometric-style wall-to-wall carpet for your floors. Use plush, upholstered chairs and couches as well as reclining ones. Install a mini fridge in the color of black or royal blue for that theater effect. Use prefabricated DVD holders to save money and flaunt style. And lastly, don't forget the flat screen.
Ladder Safety
Since the early days when dad used to do all the stuff today's tradesmen did, DIY has been in the blood of the millions of Americans and people all over the world who love a challenge and a job well done. Sadly, since those days, the numbers of injuries related to ladders and the falls they can cause are also on the rise due to more and more people opting to do their own home renovations due to the ever tightening economy. Ladders can be a man's best friend if used properly and when selecting the best one for the job. If you don't want to have several in the garage, you can easily rent one on a daily basis from tool rental companies that are only too eager to the need for such equipment. Keep on reading!
Storm Windows
Storm windows protect your home from strong winds and rainwater. These can be installed inside or outside the existing windows. Indoor storm windows are an advantage to houses that have exterior window designs that need to be preserved. These can be removed during summer to let more air in.
Aside from protecting the house from strong winds and rain, storm windows serve as added insulation especially during winter. This adds to your energy efficiency efforts. It can also reduce the noise that penetrates through the windows, either going in or out.
(source)
There are also storm shutters to protect glass windows, storm doors to protect door exteriors, and storm shelters as an emergency hiding place during storms.
Remodel With Green Intentions
If you happen to be thinking of what possible ways you can do to help make your home better, think of how you can also help the world in the process. Green ideas to help preserve the environment is a good way to go. There are a lot of things to do, ranging from energy consumption and unique eco-friendly designs that most people place on the table.
There are a lot of them out there and each caters to certain classes. They may not be the best things in mind but with so many of these eco-friendly home ideas thrown around, you are bound to get one that makes it ideal for your home.
Wall Cleaning
Yep, they need cleaning too even with those glossy finishes that gives them a long lasting coat with nice sheen for many years. Internally painted surfaces such as walls normally last anywhere from five to ten years if they do not suffer greatly from dirt and grime. These walls especially glossy ones can be cleaned with a mild soap solution and a rag, being sure to test out in an inconspicuous space before doing the whole wall so you see if it affects or absorbs into the paint. Flat and semi-glossy walls are harder to deal with, they are preferred by most for they tend to be softer on the eyes, Keep on reading!
Do the Work Now
There are probably a dozen of things that need to be fixed in your house. But somehow days turn into weeks and weeks turn into months and you have not yet done it. The leak in the faucet still remained, the door jam is still there, and the busted light in the ceiling is still not working. And you say you can't find the time to do it.
If that is your reason, you will never be able to do it. It's because we do not find time, we make time. If you don't schedule a day or two to fix these things, it will never get done. Act now! Search the internet on some DIY tips, ask the handyman in your neighborhood, or if you have the budget just hire a professional to do it.
Dust Control
Dust is one of the things we rarely have control over in a home and if you happen to have some very allergic people living within, it'll be a nightmare should the home not be properly isolated from the rest of the outside world. Pollen, dust and pollutants can cause severe allergic reactions, no to mention the seasonal hay fever people allergic to pollen get. Add to that dust mites and other dust that we naturally shed, it amounts to a lot of dust indeed that should be kept at low levels to keep even the healthiest individuals free from allergies. Regular vacuuming and dusting of furniture with either wet wipes or static brushes that can attract dust is a must, add to that the need for better filters for the air conditioning or even a filter for the ventilation holes that run through out the home to control dust to and from the centralized air conditioning unit that may be installed. Ceiling and other crawl spaces should be vacuumed properly and insulated to prevent drafts from bringing in dust, with ceilings and attics used for storage vacuumed as well. Dust is everywhere for sure but with regular cleaning and the right tools, taming this allergen can indeed be easier making the home a whole lot healthier.
Remodeling your Kitchen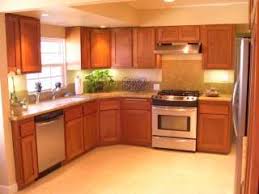 As a homeowner, you might be dreaming of ways on how you can improve your house and your overall standard of living. When you get extra income, you probably put it in a remodeling project. However, most of the time you renovate your living room, dining room, or bedroom but you disregard your kitchen.
The kitchen is also an important area of the house. It is very special not only for those who love to cook. It can also be a venue for family activities and bonding. Therefore, aside from being spic and span, your kitchen also needs to look good. Start remodeling your kitchen today to suit your taste and match the latest trends.